We would like to invite you to experience Costa Rica's proud Samara Beach. With its beautiful palm trees and large amount of tourist attractions, it is easily one of the most popular beaches on the coast. Extending a full seven kilometers long, it is famous for its white sand, which has become what some would call it's trademark along with its very calm waves. The waves are normally very low, which makes it very inviting to families, and to beginning surfers, looking for serene waves to learn on. It has many surf instruction facilities located along the beach which will turn what many consider one of the most fascinating of sports into a regular summer time activity.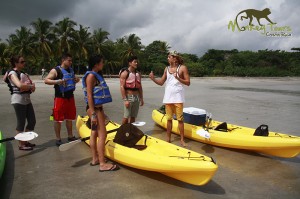 There is a large island in front of the beach known as "Isla Chora" which is a popular location for guided kayaking tours, and is also a great spot for snorkeling. Imagine how incredibly relaxing it would be to spend the day venturing out to an isolated white sand island for the day, filled with tropical fishes and beautifully shelled hermit crabs. Then again, one shouldn't miss out on the incredible feeling of horseback riding along the beach. Like right out of a romance novel, the idea of riding a great steed, making your way along the soft white sand along the beach, has always been a romantic fantasy for tourists and adventurers alike. There is something truly magical about holding the reigns in your hand, as you gallop with pride and vigor, enjoying the smell of the ocean and the beautiful sights of the sun reflecting off of the ocean. During the day it is truly lovely, and the night in Samara is just as exciting. Offering an incredible nightlife, several big clubs and bars are well known throughout the area.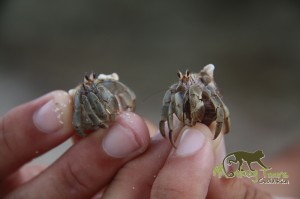 Sports lovers will feel right at home at "Bar Arriba", which has giant televisions set up for experiencing your favorite sports events in HD television. The drinks are fairly priced and it is well known for having a wide variety of televisions. Another popular bar is Los Olas, which boasts a very large selection of both foreign and domestic beer selection, along with popular local favorites such as pina coladas, mojitos and of course a good bloody mary.
Looking to go out? Perfect, you will love some of the clubs, one of the most popular being Tabanuco, which doubles as a casual bar during the day and popular club at night. We encourage you to truly enjoy what this beach has to offer and go along any of the excursions our Monkey Tours staff that are onsite can organize for you, we can arrange your daily trips or assist you with any local knowledge. Feel free to contact us to ask any questions, our guest's happiness is our happiness!