Zipline Costa Rica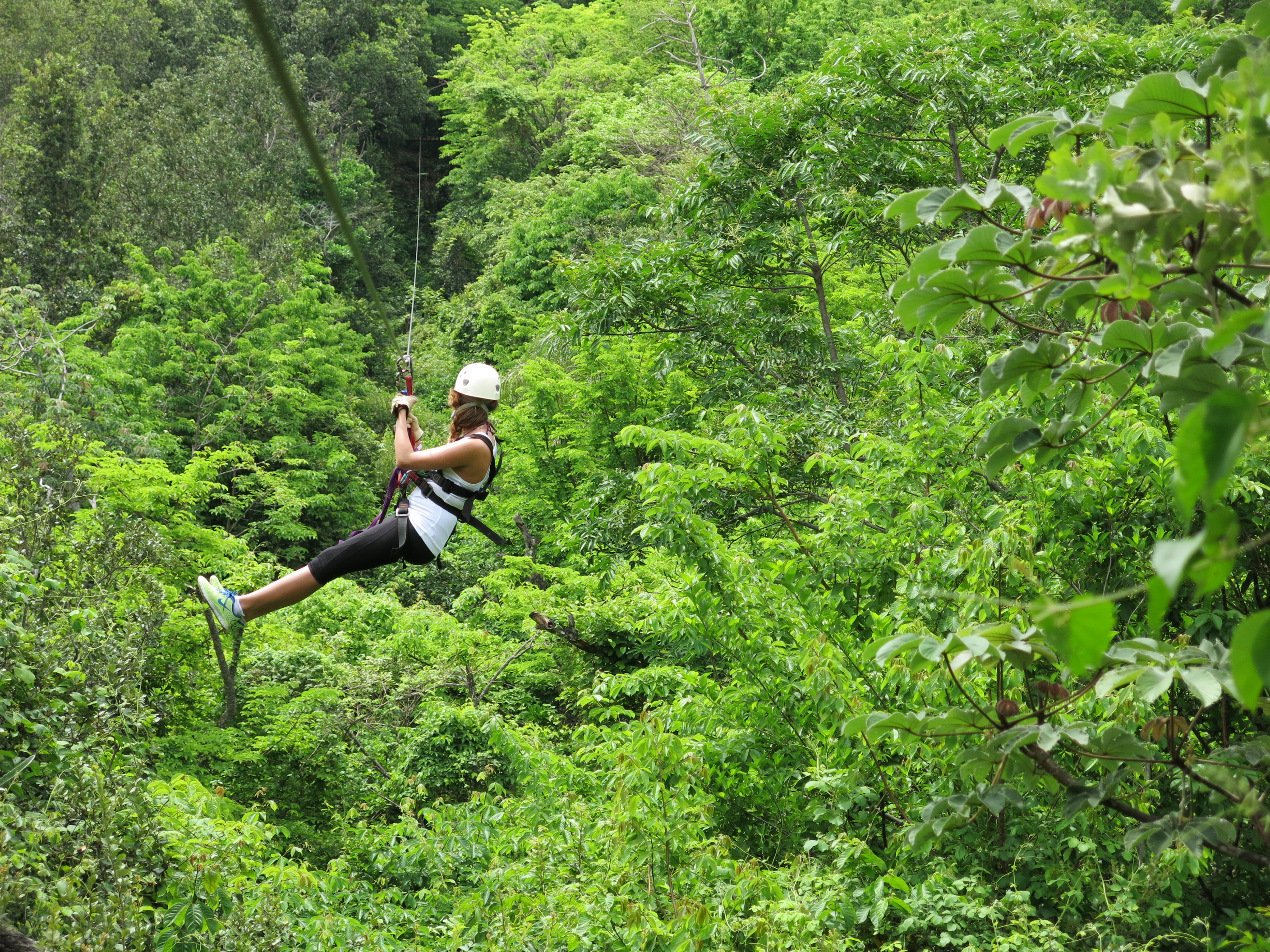 Zip lining guided tours are one of the biggest attractions in Costa Rica and are very much synonymous with the country itself. If you are not familiar with zip lining, it is where you are thoroughly attached to a long wire where you literally soar through the wilderness of the Costa Rican jungle, while safely attached to a safety harness and a pulley, which has been carefully fitted to ensure maximum safety and protection. You are then pulled by gravity as the wire is set on an incline, and you "slide" down the wire down safely from point A to point B.
Zip lining actually began in Costa Rica, and is one of the country's most popular attractions. It has been around for years, originating as a means of transporting food and supplies from one area to a much more difficult area to reach, simplifying a difficult task using purely the mechanics of gravity. This thrilling adventure is directed by qualified and skilled tour guides with years of experience and a well-known knack for adventure. First started during the 1970s, zip lining became one of the country's most well known activities, as it is the best way to experience nature in an adrenaline filled adventure. Comprised of steel cables and podiums tied at numerous altitudes between trees, zip lining offers vacationers an exclusive means of traveling to gorgeous and isolated habitats. Not only do they certainly increase the adrenalin of every rider, zip-lines also teach their riders about biology, plant life, and cultivation practices.
Monkey Tours offers these incredible zip-lining adventures in various different locations and areas in Costa Rica. Zip lining does not require any type of prior experience, it is as simple as sitting down and enjoying the adventure, and can be done with minimum effort. Before you begin, your skilled tour guide, on all the proper techniques will give you a full-length lesson and by the time you are done with your lesson, you will be fully prepared for an epic tour. You will be fitted with equipment and then instructed the proper technique, such as keeping your legs crossed and your head down. The equipment you will be provided with is designed for your safety, consisting of a helmet and gloves. You can rest assured knowing that all you need to do is get strapped in, relax, and enjoy the ride as you soar through the air like a wild Costa Rican bird, absorbing the most beautiful sights that the country has to offer.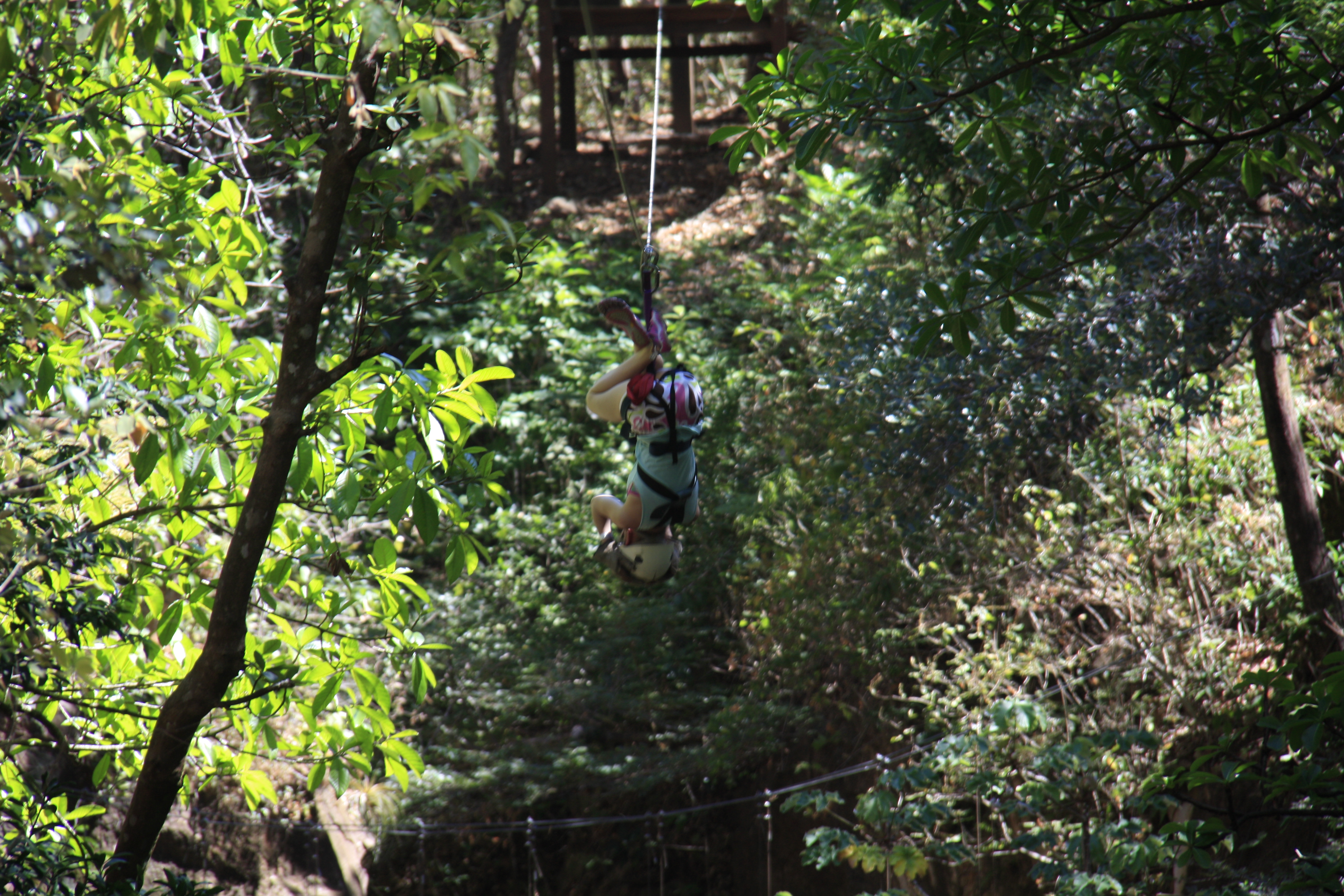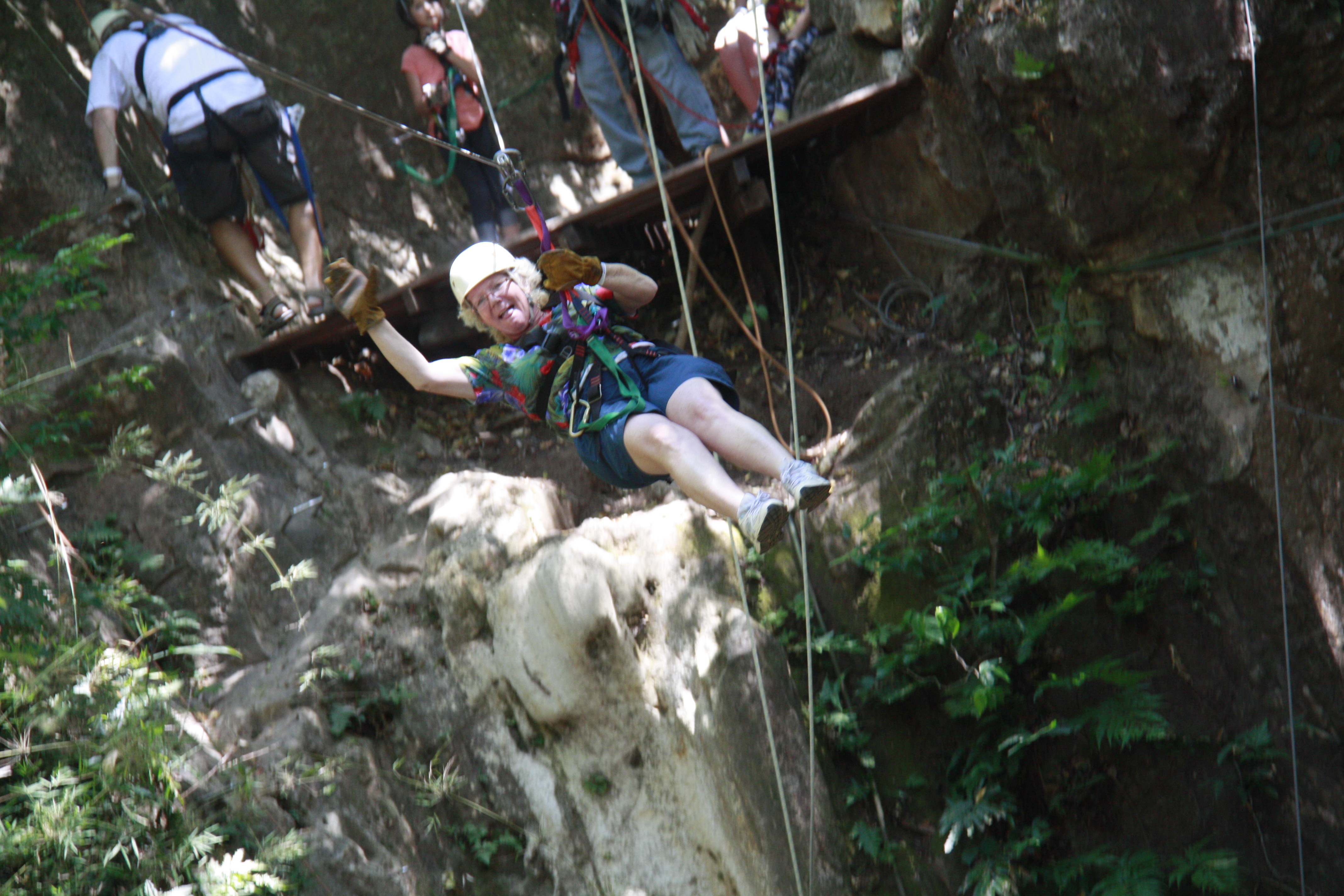 If you are an avid thrill seeker looking to spice up your life a little bit and sneak in some adventure, we highly suggest you add a zip lining tour to your list of things you must do before leaving this beautiful country. Let go of all prohibition and enjoy the adventure of a life time on one of Costa Rica's most celebrated activities as you make your way through the greenery of our country on a beautiful guided Zip line tour.