The week of Easter (Semana Santa) is bearing down upon us here in Costa Rica, and already the foods for the Lenten period have been turning up in cocinas across the land.
The list below represents some of the traditional dishes and treats of the Easter Season in Costa Rica: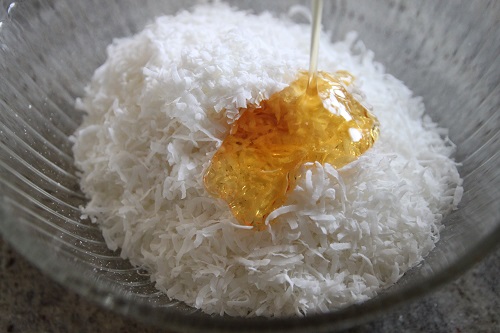 1. Miel de Coco (Coconut Honey)
Coconut Honey is prepared by combining condensed milk, whole milk, coconuts, sugar, margarine or butter, cinnamon and cloves. The coconut is grated and slowly poured into the rest of the mix with the whole milk as it is simmered over a medium heat. The end result is a delicious confection that compliments the other dishes of the Easter season.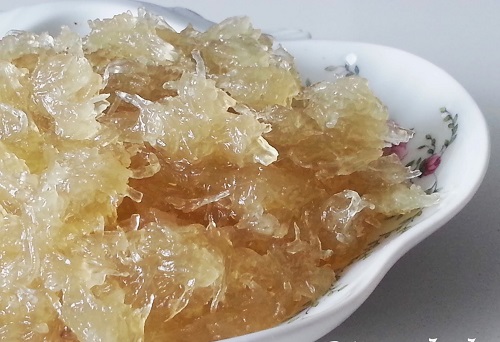 2. Miel de Chiverre y Empanada de Chiverre (Honey of Pie Melon, Cidra, Fig-leaf Gourd et al and Dough Wrapped Honey of Pie Melon)
The Pie Melon goes by many different names, but perhaps the Fig-leaf Gourd is the most apt description. In these Easter dishes, which can be made together or separately, the Chiverre is peeled and de-seeded. It is then boiled with water, and cinnamon, cloves, orange zest and fig leaves are added to the mixture over time. After it boils for a while, it begins to caramelize. Once removed from the fire, it is left to cool,
The jelly like mixture can be added to empanadas for a sweet treat, or it can be consumed on top of Pan Casero. If you are feeling lazy, you might just take a spoon of it to dazzle the tongue and re-energize.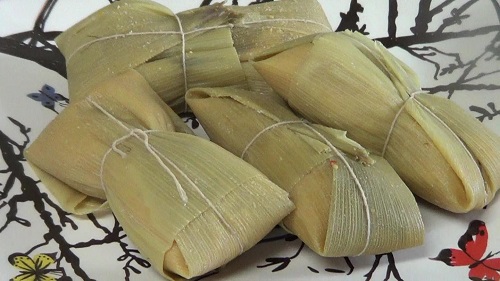 3. Tallullo o Tayuyo? (Smaller Corn Tamales Wrapped in Aluminum)
Whatever the spelling may be, these little tamales taste fantastic. The preparation is made by placing cornmeal into a mixture of chicken broth (that has been spiced in a number of ways with salsa, tabasco, cumin or ground pepper) boiled with mashed potatoes. That makes up the base which is cooled and poured into a sheet of aluminum. The base is then topped with baked or refried ground beans, and the final topping is a slice of cheese.
The aluminum paper is folded, and the mixture is set to boil in a pot of water when people are ready to eat. Tamales are a go to snack or meal, and many are prepared simultaneously.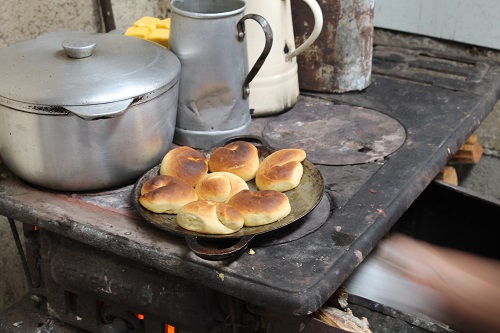 4. Pan Casero (Sweet and Savory Bread)
There are many ways to prepare Pan Casero, but the sweet version is the one that is preferred around the Easter season in Costa Rica. The savory Pan Casero will also find its way on to tables at this time. Flour, margarine, yeast, eggs, milk and sugar are mixed and left to rise. Once the bread has taken shape, it is kneaded and formed into loose spirals. After an egg bath, it is then baked in the oven for about fifteen minutes at 180°C (356°F) or until golden brown.
5. Tamal Mudo (Simple Tamales or Silent Tamales)
These tamales are given the name "Simple," or "Silent," because they are not filled with anything other than a basic mixture and sometimes beans. The basic mixture is cornmeal, potatoes and a chicken broth that has been spiced with salsa, ground pepper, tabasco, cumin or others. During the Lenten period, Catholics are not supposed to eat meat, thus the Simple Tamales are prepared without the incorporation of the forbidden food item.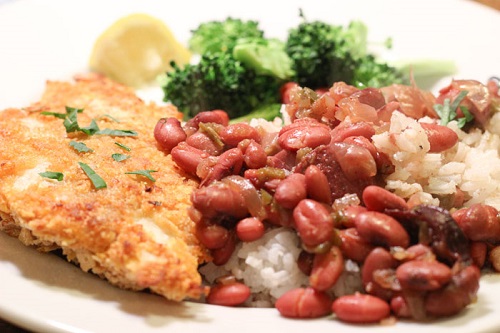 6. Arroz y Frijoles con Pescado y Comida Hecha con Pescado (Rice and Beans with Fish and Foods Prepared with Fish)
The Easter season is also the time when more fish dishes show up on tables, because it is against the Catholic doctrine to eat meat for the forty days following up to Easter Week. Rice and Beans with Fish and other fish dishes are prepared much like the regular casados (meals of the day) that are found throughout the year. They may incorporate a salad, and fried plantains, as well. The salsa for these dishes is Salsa Lizano, but it is also used with Tayuyo and Tamal Mudo among many others.
Happy Easter from Costa Rica and Provecho!
Related Read:
Social Share