Monteverde Cloud Forest Reserve and Rincon de la Vieja Volcano National Park are both found in Guanacaste Province, and they both preserve cloud forests to name a couple similarities.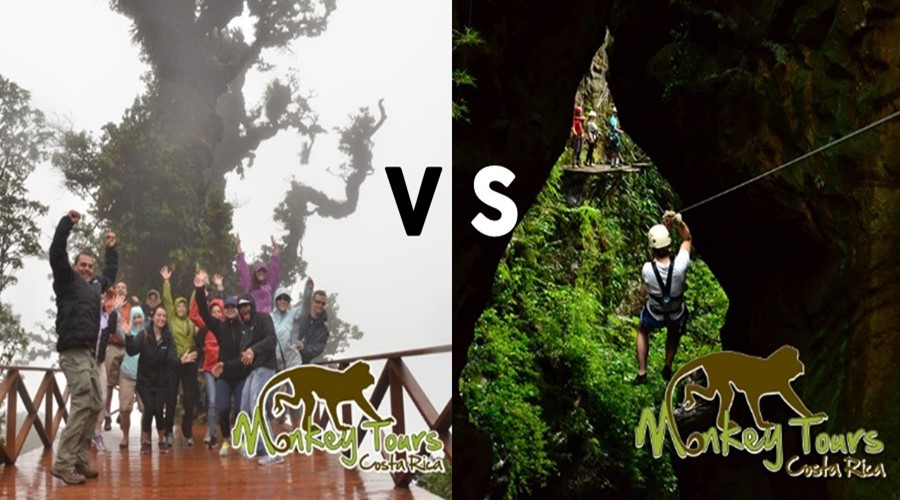 Monteverde Cloud Forest Reserve
The Monteverde Cloud Forest Reserve in Guanacaste Province, Costa Rica, can be described as a world apart. It is simply unlike many places in the world, and for that reason it is one of the most visited destinations in all of Costa Rica. The island in the sky of Monteverde is thriving with wildlife, and so many activities such as canopy tours, night wildlife tours, hiking and many more that you might take part in from fantastic resorts such as El Establo.
Monteverde is pretty much jam packed with many different species of Costa Rica. There are multiple microclimates in the area which contribute to a diverse ecology. The wildlife of Monteverde consists of the resplendent quetzal, white-faced monkeys, the fer-de-lance, Hoffman sloths, the blue-crowned mot mot, jaguars, ocelots, Toltec fruit eating bats and many more.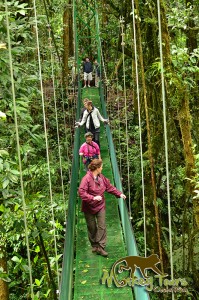 Pros
Cloud Forest
Many Types of Species
Many Activities
Exceptional Resorts
Cons
The road to Monteverde is a little bit harrowing
Very Crowded
VS…(see next page)
Social Share