Canyoning combines hiking, river tracing, waterfall abseiling and cliff diving into one amazing adventure through some of the most stunning locations in Costa Rica.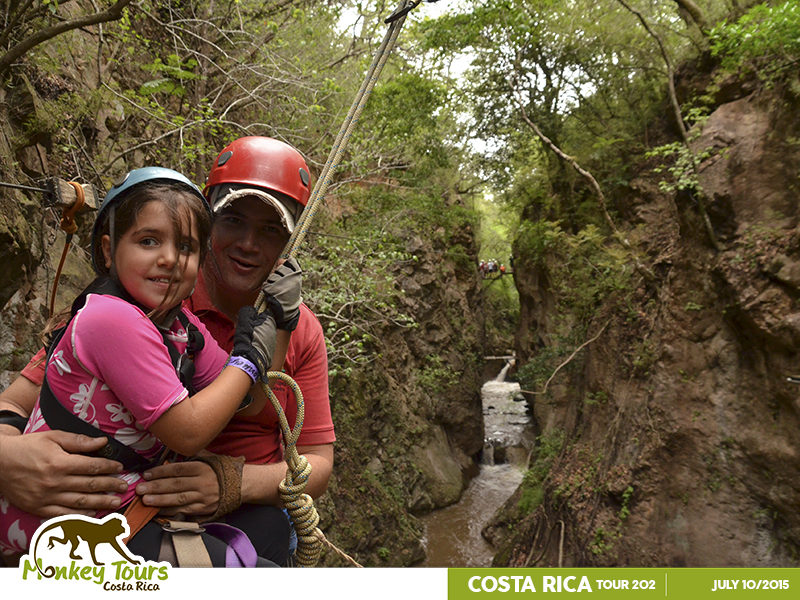 Where to Go
There are more than a few canyoning trips to be found in Costa Rica. Some of the most well-known are in the Arenal Volcano National Park, but there are also canyoning trips near Playa Uvita, Rincón de la Vieja Volcano National Park and Tenorio Volcano National Park. At these locations, there are more than a few different routes to be taken through the mountain passes, as well.
What to Bring
Most of the safety gear, ropes and other necessary items will be provided by the tour operator, but you will need to bring a swimsuit and other clothes that you don't mind getting wet. In many cases, you will also need to bring clothes to change into after you dive into waterfall pools or rappel down the wall of a cascade. Many of the trips will also include a visit to hot springs where you will be able to refresh your well used muscles.
Aside from a swimsuit, you may want to bring sunscreen, waterproof shoes and a camera. Just because you are in the canyon doesn't mean that the sun will be entirely blocked out, and you should definitely take precautions if you are of a fair complexion. A good camera to bring for your adventure might be a GoPro with a chest harness, because you will be wearing a helmet to protect your noggin'.
Extra Information
Canyoning tours usually run from around seven in the morning through the afternoon, because it would be dangerous to attempt some of the undertakings at night. Many of the tours last between three and four hours, but may go into the night with the inclusion of visits to the hot springs and dinner at fine resort restaurants.
Items to Bring: swimsuit (clothes that you don't mind getting wet), sunscreen, waterproof shoes, camera
Times: 7 am to 12 pm
Locations: La Fortuna, Playa Uvita, Rincón de la Vieja, Tenorio
Duration: 3-4 hours
Social Share